Company Profile
SARAF IMPEX was established in the year 1987 by the Saraf Group which is a widely diversified group of companies with interest in Trading, Timber, Shipping, Minning, Global Trade, Real Estate, as well as investments, domestically and regionally. 30 years ago when the group started with a modest timber trading house, there was only one aim in front of them, i.e., to "RISE" with R-Reliability, I-Integrity, S-Sincerity, E-Enterprise which we believe in still today.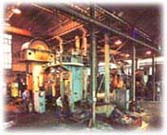 SARAF IMPEX was founded with an aim of placing the group in Global Trade by engaging extensively in the field of export. This not only helped the Group in keeping pace with the changing technologies worldwide but also helped the nation in earning valuable foreign exchange through its export activities. In the arena of global trade we export numerous varieties of goods and services worldwide.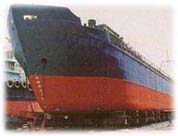 Our deep rooted connection with India and the world has helped us to venture into the territories which no other company dreamt of. This was mainly due to the Group's Shipping connections worldwide which become an integral part in the entire export infrastructure.

Our export items ranges from jute products, poultry feeds, textiles & garments, chemicals, surgical items, engineering goods, agro products, e.g. rice and wheat, minerals and metals, which are exported to Middle East Asia, Russia, Latin America, Europe and many other countries world wide. This was mainly achieved due to our strong service organisation, integelligent marketing strategy, good technical knowledge and prompt attention paid to every small or large orders from every corner of the world, whenever required by our customers.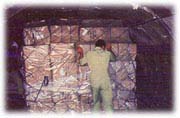 SARAF IMPEX is ready with newer ideas and new associations for the comming 21st Century to aspire growth, success and prosperity for the group and above all for the nation.